Top 5 Qualities To Look For In a Reputable Commercial Painting Contractor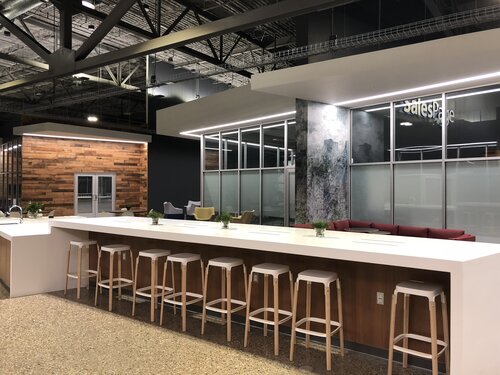 Working with new commercial painting contractors can be challenging, especially if it's your first time or you've experienced issues in the past. The wrong hiring decision can be costly – whether your project ends up running over schedule and budget or the workmanship does not hold up to quality standards. To avoid these problems, here are the essential qualities you should look for when vetting local commercial painting contractors to work with.
1. Competence and Experience
Reputable commercial painting businesses have the competence and experience to complete successful projects. When you meet with a contractor, ask about their company's background, past projects, and certifications. An experienced commercial painting contractor will assess your building inside and out so they can make recommendations that achieve both visually stunning and long-lasting results.
As a leading commercial paint service supplier in Southwest Michigan, H&H Painting Co. has remained committed to the local business community for over 90 years. You can view our extensive list of past commercial painting projects here.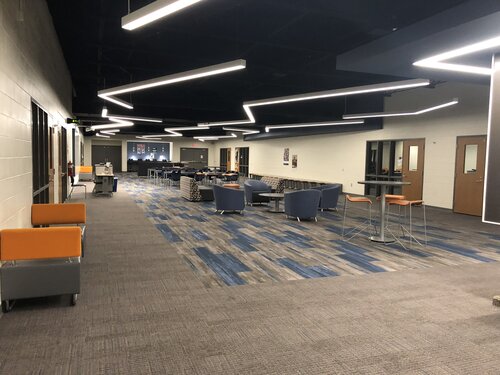 Without transparent pricing, it can be difficult to understand what you're paying for in accordance with your budget. Also, when you are in the middle of the project, you do not want to encounter any additional, hidden costs either. 
When requesting a quote from a commercial painter, you should look for an accurate scope of work, surface preparation, surface painting, all the required materials, any specialized services, and cleanup. It also should address any potential issues like required building repairs. 
Estimates and scopes of work drawn from templates are usually insufficient and lead to the contractor soaring through the initial budget. Be wary of companies using these types of templates.
3. Adheres to Project Timeline
Larger-scale commercial painting projects often require more complex scheduling, coordination with other trades, and manpower to complete. 
An inexperienced or poorly managed contractor will have a difficult time coordinating all the moving parts and involved with your project to stay on schedule. If they blow past your deadline, you will likely end up paying more than you expected.

The team at H&H Painting Co. takes your schedule and project timeline seriously. The best way to avoid disruptions that might lead to business downtime is through careful planning. Our team of experts works well with construction managers, architects, and facility owners to facilitate the successful completion of the project's full scope, on time.
Another question to ask a potential commercial painting contractor is whether they use subcontractors and how. It's not uncommon for commercial painters to use subcontractors for specific or smaller parts of the job that fall within the scope of your project, but it's always a good idea to ask and understand who will be completing your project and what level of workmanship to expect.
5. Certifications and Safety
Leading painting contractors will take the necessary steps to ensure they meet the necessary certifications and safety provisions. For example, in the state of Michigan, in order to be considered a "licensed" commercial painting contractor you must hold a valid Maintenance & Alteration Contractor license for Painting & Decorating through the Michigan Department of Licensing and Regulatory Affairs.
At H&H Painting, we go above and beyond the required certifications. Here are a few of our certifications:
Lead-Safe Certified Firm – Meet federal law requirements for training in lead-safe work practices 
LEED Green Associate – Commitment to future advancements in green technology in the construction industry
OSHA 30-Hour – Ensure the proper safety training and management for our team
OSHA 10-Hour / First Aid – Covers any basics for employees to operate safely on a construction job site
Maintenance & Alterations Painting & Decorating Contractor License – Obtained by completing extension courses in business law, construction standards, safety standards, and all other aspects of contracting laws & regulations in the State of Michigan and requires continued education every 3 years in order to keep the license valid.
     Learn more about H&H's commitment to quality workmanship and safety provisions.
Searching for Commercial Painting Services in Kalamazoo?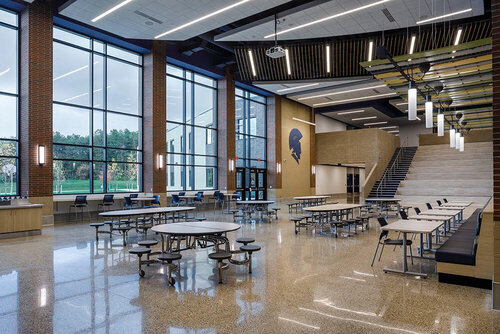 If you're in need of a premium commercial paint service provider in Kalamazoo and the surrounding southwestern Michigan area, H&H Painting Co. has served the region for over 90 years.
Our staff understands how to work around your existing schedule and will respect your operating requirements to streamline the painting process. We'll operate within your budget while updating you at every stage of your project.
To get started, arrange for a no-obligation consultation by filling out the free online quote form or you can give us a call at 269-342-2465. After your consultation, you will be provided with a written commercial painting proposal that will be explained to you thoroughly by our friendly customer service staff.