6 Things to Expect From a Professional Commercial Painting Service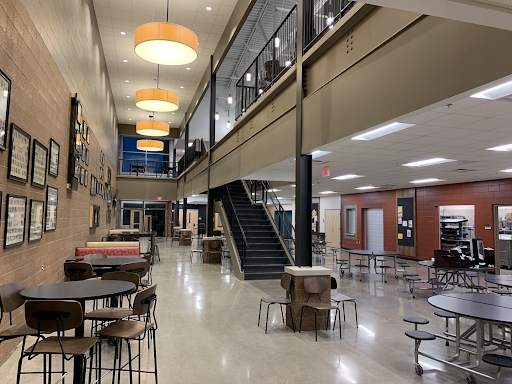 A fresh coat of paint can revitalize your brand image and bring new life to your commercial building inside and out. But if you're a commercial building owner and have tackled minor painting needs yourself before, you know that larger-scale projects can be overwhelming. 
They require a higher level of strategy and expertise to achieve long-lasting results. Fortunately, there are reliable professional commercial painting services in Southwest Michigan that can handle your upcoming commercial project.

As you conduct your search, you may have questions about what to expect from a commercial painting service. As you vet prospective contractors, here are six things you should expect when working with a professional commercial painting service contractor like H&H Painting Co.
Professional Color Advice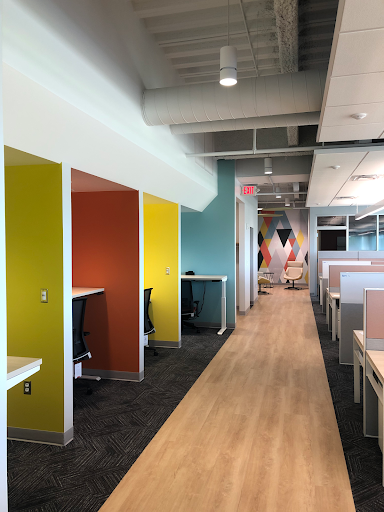 Apart from maintaining a professional manner that instills confidence and trust, a professional painting company should advise you on how to choose the right color scheme for both your interior and exterior substrates.

Neutral colors such as sandy beige, off-whites, sky blues, and even offset grays are usually the best options for office building interiors.

If you want to make your exterior or business greeting areas stand out and match your brand's specific theme, you might use bolder colors that complement your business logo.
Quality Equipment and Materials
Using premium, professional-quality paints and paint application tools ensure expert-looking results. If your project requires paint prep and priming, then commercial-grade equipment and tools can ensure the job is done right.

During your vendor comparison, be on the lookout for painting services that use off-brand paints or other tell-tale signs to look for a more professional vendor that invest in better quality tools and equipment.
A reputable commercial painting contractor will always give you a well-itemized estimate before commencing any work on your property.

Knowing what to expect from your commercial painting project and exactly how much it will cost is crucial. We recommend that you compare estimates in detail to understand the different services each commercial painting service provider supplies and how each contractor's pricing varies.

Some companies may choose to compare  pricing. However, a detailed estimate will tell you whether or not you'll be receiving the same services for the compared  quote. Be wary of vague estimates and pricing quotes that are subject to change.
In addition to detailed estimates and quality paint, always look for a commercial painting contractor with a reputation for providing professional service throughout your entire project. Go with your instincts in making this assessment.

With that in mind, a professional painting service will spend ample time asking the right questions to establish the project's scope and hash out the specific details of your commercial painting project. The contractor should understand your concise needs and offer project scheduling and follow-up that fits with your project's timeline requirements.
Ample Certification and Experience
When searching for a contractor for commercial and industrial painting, don't overlook taking the time to verify their background, experience, and credentials. You have a lot at stake in your investment. You always want to ensure you are protected and have all your bases covered before your project starts. The more certifications the prospective contractor has, the more reliable service you can expect.

During the initial consultation, ask the contracting service about which certifications it holds, and verify the business is properly licensed, bonded, and insured. Request professional references. This helps you establish the levels of quality and workmanship you can expect over the course of your upcoming commercial painting project. 
Cleanup When the Job Is Complete
The cleanup process after project completion shouldn't be underestimated. A reputable painting company never leaves it up to the building owner to handle the cleanup after finishing the job.

Ask the painting contractor about its cleanup and post-project-follow-up procedures to ensure it isn't planning on leaving waste behind. And see if they offer to complete a final inspection to ensure the commercial paintwork meets quality standards and expectations.

Finally, inquire about any warranties offered. Some aspects of your project could be warrantied by statute, while others might be negotiated with the contractor on a case-by-case basis. The odds are that when a commercial painting company is willing to warranty its work, the contractor will stand by the completed work while handling any follow-up on defects that may occur, usually, within the first year.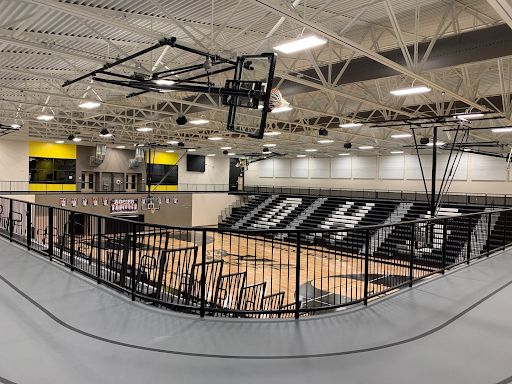 Looking for a Premium Commercial Painting Service Provider in Kalamazoo and Grand Rapids?
With over 90 years of experience supplying commercial paint and industrial maintenance services to commercial building owners in Southwest Michigan, the experts at H&H Painting Co. know what goes into high-quality commercial painting services. We've provided these results countless times before.

With our personalized and friendly, yet professional approach to commercial painting and maintenance services, along with the various certifications in our name, the team at H&H Painting Co. understands what makes the perfect fit for your next commercial or industrial painting project. 

Learn more about our services by contacting us online or calling 269-342-2465.