Achieving a Smooth Finish: How Vapor Blasting Can Enhance the Look of Your Metal Surfaces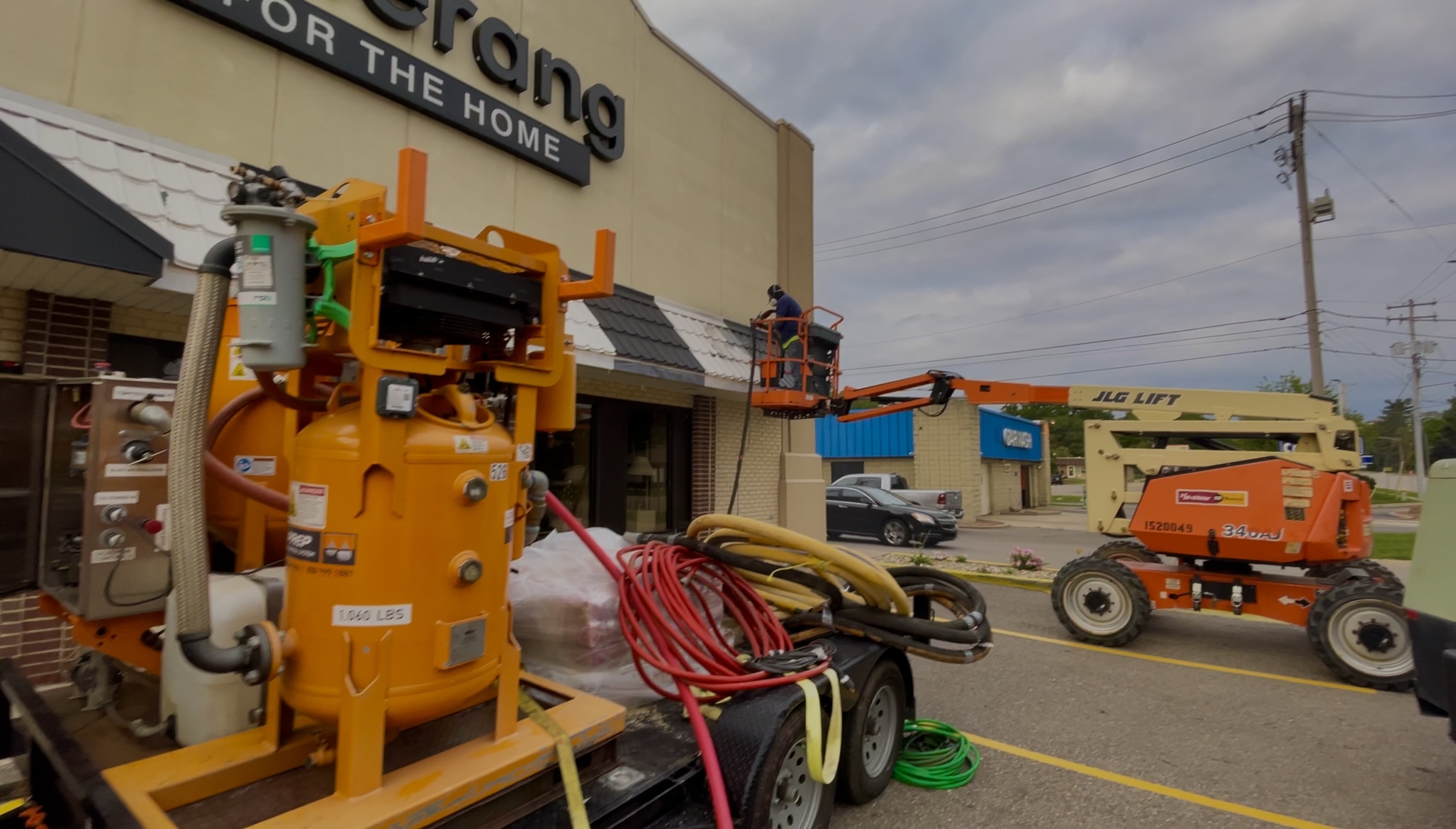 In commercial painting, surface preparation is the key to achieving stunning and long-lasting finishes. Ensuring proper cleaning and restoration is essential for optimal paint adhesion and aesthetics. H&H Painting, a trusted name in the commercial painting industry, brings forth vapor blasting. Let's explore how H&H Painting's vapor blasting service can revolutionize your metal surfaces, providing unmatched quality and exceptional results.
Vapor blasting, known as wet blasting or liquid honing, is an innovative surface preparation technique combining compressed air, water, and abrasive media. H&H Painting has embraced this cutting-edge process to deliver superior cleaning and restoration for various substrates.
The Advantages of H&H Painting's Vapor Blasting
Thorough Surface Preparation
At H&H Painting, we understand that a flawless finish starts with meticulous surface preparation. Our vapor blasting service excels at removing rust, corrosion, old paint, grease, and other contaminants from various substrates.
The success of any paint job relies heavily on proper adhesion. Vapor blasting creates a surface that promotes excellent paint adhesion. By removing impurities and creating a clean, porous surface, our vapor blasting technique ensures that the paint bonds securely to the surface, resulting in a smooth, durable finish that surpasses expectations.
Using the vapor blasting process to remove existing failed paint coating and/or rust scale provides a surface allowing a uniform paint finish and sheen.
Vapor blasting offers a streamlined solution by eliminating labor-intensive manual prep methods. This reduces costs, ensuring your commercial painting project stays within budget.
Trusting H&H Painting's Expertise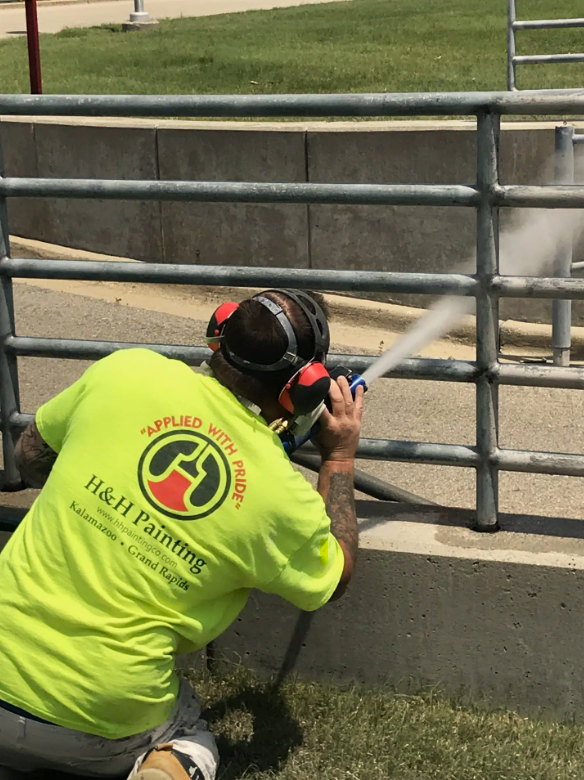 Partnering with H&H Painting guarantees exceptional results and a seamless experience. Our team of skilled professionals possesses extensive knowledge and expertise in vapor blasting and
commercial painting
. With state-of-the-art equipment and a commitment to excellence, we provide comprehensive solutions tailored to your needs.
Why Choose H&H Painting's Vapor Blasting
Experience:
With years of industry experience, we've mastered the art of vapor blasting, ensuring flawless surface preparation and remarkable finishes.
Quality Assurance:
We prioritize quality and are dedicated to surpassing our clients' expectations with the highest industry standards, guaranteeing impeccable results.
Customer Satisfaction: At H&H Painting, we value open communication, transparency, and personalized service, ensuring a positive experience from start to finish.
Ready to elevate your metal surfaces and achieve flawless, long-lasting finishes? Take advantage of H&H Painting's vapor blasting service, and let us bring your vision to life. Contact us to request a quote or receive more information.