8 Questions to Ask Before Hiring a Commercial Painting Contractor
A freshly painted building is one of the most cost-effective approaches to revitalizing the outward appearance of a business. However, commercial painters can range drastically in quality and the services they provide. Without the right knowledge, there may be several obstacles that can be difficult to manage and mistakes can be made that are irreversible or costly to fix.

To help you avoid those challenges and costly mistakes, we've assembled the following list of useful questions to ask to ensure you hire a reputable and trustworthy local contractor for your next commercial painting project.

1. How Long Have You Been in Business?
Anytime you invest in a commercial painting service, you should always perform due diligence into the provider's background and expertise. How long has the company been conducting business in your area? What reputation have they developed? Do they have project examples to show you?

At H&H Painting Co., we have over 90 years of experience delivering commercial maintenance and painting services to the Kalamazoo and Grand Rapids area. You can view our extensive list of past commercial painting projects here.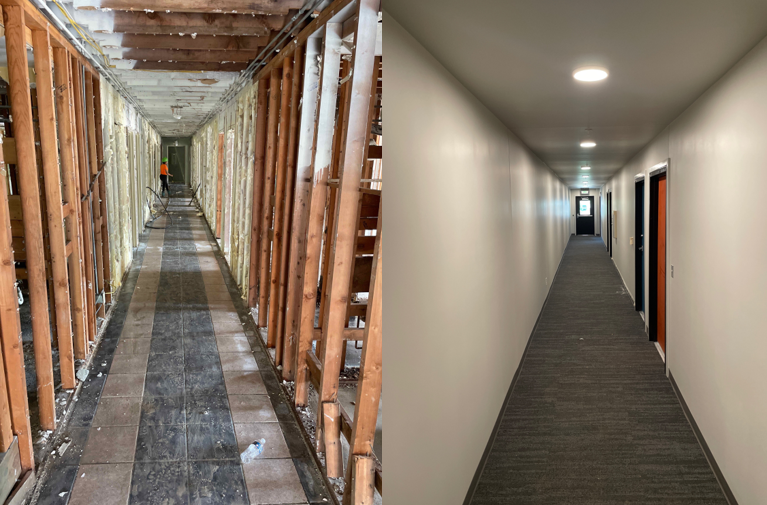 2. Are You Properly Insured, Licensed, and Bonded?
Reputable commercial painting businesses will always be sufficiently insured, licensed, and bonded. Verifying the contractor complies with these regulations is the best way to confirm they have the necessary background skills and education to complete the proposed project. It also gives you peace of mind that you have protection against any accidents or unforeseen issues that might happen during the job. 
3. What Brands of Paint and Materials Do You Use?
When getting an estimate for your project, ask the contractor to recommend different product options based on your budget and your project's requirements. You want to avoid lower-grade paint that may not last as long or not perform well over time. 
While many interior and exterior commercial painters swear by a particular brand, H&H Painting Co. recognizes that there are different manufacturers and coatings for different purposes. We like to provide high-quality and flexible options for our customers.
4. Do You Hire Subcontractors?
It's always good to ask and know who will be completing your painting project. While it's not uncommon for commercial painters to use subcontractors for specific or smaller parts of a job, you should feel confident that the company is utilizing vetted professional subcontractors only as needed.
5. Does Your Company Offer Warranties?
You should check whether a contractor offers a written warranty and determine how it protects you against problems. Inquire about the warranty term and how it covers any issues or problems that might arise like peeling paint.
6. What Kind of Training Do Your Employees Receive and How Often?
Ongoing professional training is invaluable to any commercial contractor because it helps the business retain top-tier talent and maintain its long-term clientele. Contractor employees must be capable of working safely while delivering premium craftsmanship.

For example, the H&H painting staff has extensive safety training: 
OSHA 30-Hour Training for Project Managers
OSHA 10-Hour / First Aid
Respirator Fit Tests
Aerial Lift Training
Silica Compliance Training
Asbestos Awareness Training
Fall Protection Training
Lockout/Tagout Training
Learn more about H&H's commitment to quality workmanship and safety provisions. 
7. Who Oversees the Project?
Commercial painting projects often require more complex scheduling, coordination with other trades, and manpower to complete. 
A reputable contractor will ensure a project manager and foreman is assigned to your project to coordinate all the moving parts and people. An experienced, well-educated manager will understand how
to deliver your commercial painting project on time and under budget, while closely overseeing the daily operations at your site. 
8. What Are Your Payment Terms?
Professional and reputable companies rarely ask for payment upfront and is not a normal payment standard to expect or agree to.
If a contractor asks for upfront payment, especially without any real justification, this is a red flag and you should look for a different contractor to work with.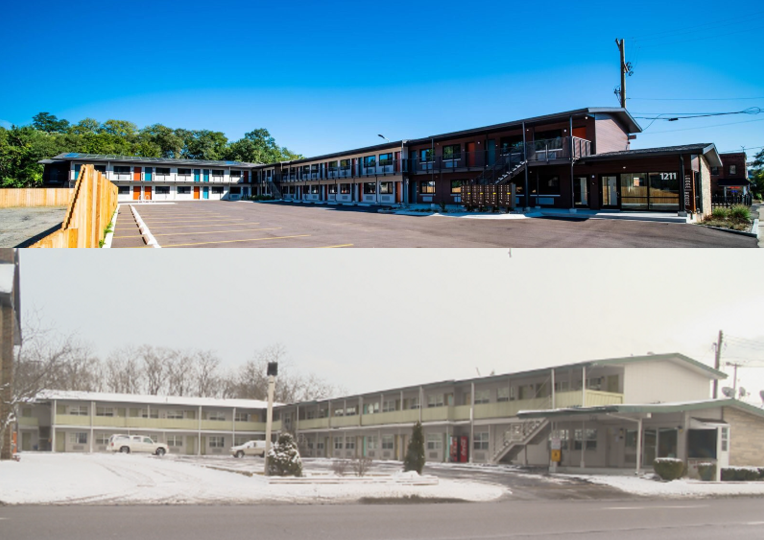 Searching for Commercial Painting Services in Kalamazoo and Grand Rapids?
H&H Painting Co. has provided premier commercial painting services in Kalamazoo and the surrounding southwestern Michigan area for over 90 years. 

To get started, arrange for a no-obligation consultation by filling out the free online quote form or you can give us a call at 269-342-2465. After your consultation, you will be provided with a written commercial painting proposal that will be explained to you thoroughly by our friendly customer service staff.